A short and thematic round-up for you this week. 
First, some recent work by Revealer Writers
Brook Wilensky-Lanford describes "Falling Asleep in the Afterlife" in The New Republic
What's striking about the heaven movies and the books they are based on, discredited or not, is just how similar they are to each other, and to every other description of heaven you have ever heard or seen. The Southern Baptist Convention may worry that the accounts are not "unified" enough. But taken together, the heaven travelogues are a bland, whitewashed collage of today's mass-market Christianity
Jared Malsin invites us to "Meet the Last Jews of Cairo" in Time.
Haroun sees the Egyptian Jewish community as an accidental victim of regional politics. "I myself am resentful to the state of Israel. Because is if we are like this today, it is part because of the establishment of the state of Israel, and part the politics of the Arab countries, which contributed to the idea of Israel."
You can read more about the Jews of Cairo in two pieces Maurice Chammah wrote for this magazine: "All Together? The legacy of Egypt's Jews" and "Carmen Weinstein: Legacy and Nostalgia." You can read more from Chammah below, as well.
Next, a few interviews of interest (including a few more Revealers)
Angela Yuen did "An Interview with Briallen Hopper" for Margins. 
I preach at the Yale Chapel several times a year, and this past year I kept having to preach after a racial tragedy or act of racial terror: the non-indictment of Darren Wilson, the killing of Walter Scott, the Charleston massacre. One of the congregants told me "you are our war-time preacher," and I knew what he meant: being a preacher in modern race-riven America means preaching about racist violence. But before I preached a sermon on Ferguson, the pastor said "you need to explain to the congregation why you care about these issues." In other words, it's not self-evident why a white lady would be preaching about systemic racism—it requires an explanation in order not to seem random or self-righteous. On the one hand I thought, fair enough. At the same time I was like: how could anyone NOT care? THAT is what would require an explanation! I was raised in racist country, and now it is going up in flames and so many people are risking so much to fight for freedom. How could I preach about anything else?
Ann Neumann was interviewed about Amish romance novels on NHPR's Word of Mouth.
…the spectacular commodification of Amish faith and Amish folkways that has sprouted up alongside the runaway success of the bonnet book also indicates that this particular dissident value system stops well shy of the sort of robust challenge to capitalist modernity that sent the Amish packing to their farms and buggies in the first place.
Cass Midgley & Dr. Bob Pondillo interview Becky Garrison on their "Everyone's Agnostic" podcast.
Lastly, inevitably, The Pope (and even more Revealer friends) 
As previously mentioned, Samuel Moyn thinks that "Pope Francis has given up on human rights. That's a good thing."
No one interested in how human rights became the idea of our time can ignore how Christians learned to champion them. But they changed their meaning in the process. This is changing under Francis, and that might be a good thing.
"The American Pope" by Peter Manseau for The Atlantic
Through it all, the changing image of the pope in America has said as much about the nation's shifting religious and political preoccupations as it has about the church for which he stands.
"A Letter to Pope Francis" by Maurice Chammah for The Marshall Project
You happen to be catching our country at a particularly rich moment of reassessment, and many — both jailers and jailed — hope you will contribute to that moment.
"How Pope Francis is Reviving Radical Catholic Economics" by Nathan Schneider The Nation
So does the pope's assault on the economic order represent continuity, or an actual break? Has the content of faith changed, or just its emphases? And how much can (or will) Francis really do? These are ever-recurring questions for papists like me.
And some Papal fun.
You know we love quizzes, so we're pretty grateful for this bit of Papal introspection from Abby Olheiser at The Washington Post: Which Pope Are You?
That said, we think that maybe she left out a few Popes. So, we included a few more options below: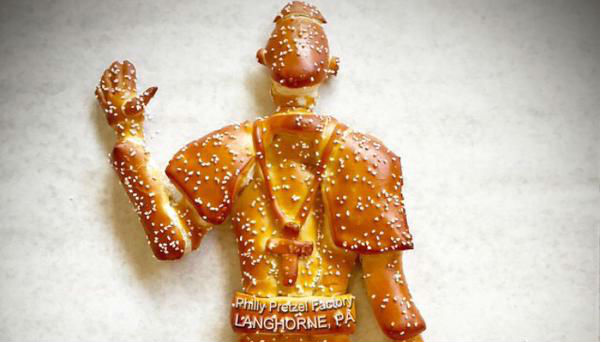 Thanks for reading and clicking! We'll be back next week with lots more links!
***
Past links round-ups can be found here:
Poetry, Puritans, Politicians, and more! (September 11, 2015)
Wax, Wits, William James, and more! (August 21, 2015)
Saints, Slavery, Celibacy, and more! (August 14, 2015)
Pundits, Prophets, Politics, and more! (August 7, 2015)
Senselessness, Stereotypes, Slayer, and more! (July 31, 2015)
Apps, Apologies, Apocalypse, and more! (July 15, 2015)
Heathens, Hymns, and Holy Men (July 8, 2015)
#LoveWins, #TakeItDown, #WhoIsBurningBlackChurches (July 2, 2015)
Racism, Ramadan, Romanian Witches, and more! (June 25, 2015)
Emanuel A.M.E., Encyclicals, Etsy, and more! (June 19, 2015)
Satanism, Sacred Music, Shasta Seekers, and more! (June 11, 2015)
Hip Hop, Hijabs, Hasidic Fashion, and more! (June 5, 2015)
TLC, THC, OMG! (May 29, 2015)
Mad Men, Mormons, Monks, and more! (May 22, 2015)
Candles, Kombucha, Crocodiles, and more! (May 15, 2015)
Lindsey Graham, Garland, TX, God's Plaintiff, and more! (May 8, 2015)
Pamela Geller, Prophesy, PEN, and more! (May 1, 2015)
Talal Asad, Taylor Swift, Turbans, and more! (April 2015)
Passover, Prison, Pop Music, and more! (March 2015)
The Crusades, Anti-Vaxxers, Chocolate Gods, and  more! (February 2015)
Paris, Witches, the CNN Apocalypse, and more! (January 2015)
#black lives matter, #Illridewithyou, TL;DR Bible Stories, and more! (December 2014)
Hasidim, Mormons, Borges and more! (November 2014)
Wicca, Climate Change, Gaza, and more! (August 2014)
Prison Churches, Museums, and, of course, Hobby Lobby (July 2014)
***
-Kali Handelman, Editor, The Revealer