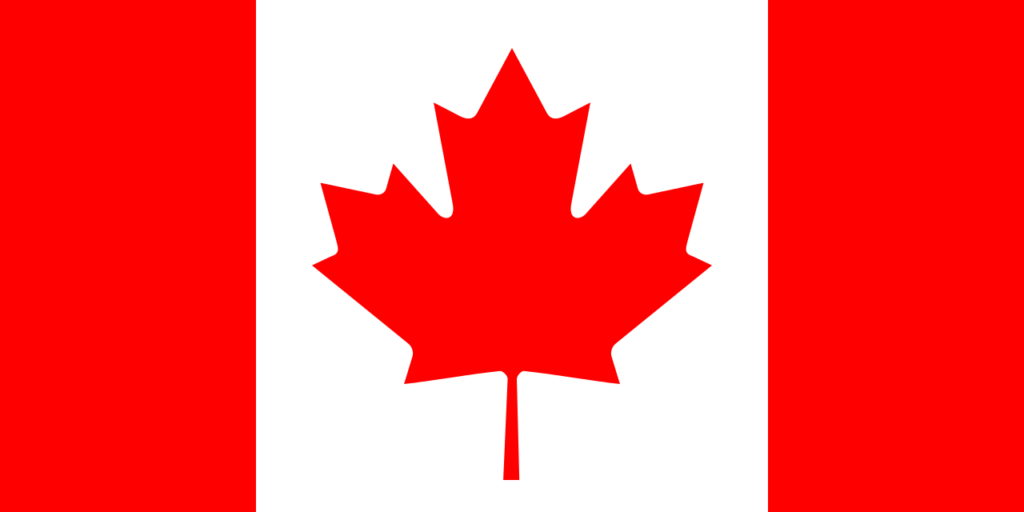 By Ann Neumann
The list of countries where aid in dying is legal expanded to include Canada on February 6 when the nation's Supreme Court voted unanimously to strike down a more than twenty-year-old ban against aid in dying. Various media outlets have called the decision "groundbreaking" and "landmark" because it redefines the guarantee to the "security of the person" inscribed in Section 7 of the Canadian Charter of Rights and Freedoms. The decision requires that legislators set in place regulations for use of aid in dying in the next twelve months. Eighty-four percent of Canadians support the right to aid in dying for terminally ill patients.
According to The Court, the prior ban "deprives some individuals of life, as it has the effect of forcing some individuals to take their own lives prematurely, for fear that they would be incapable of doing so when they reached the point where suffering was intolerable." The justices cited statements from terminal patients who had considered suicide using a gun or other violent methods.
"What I fear is a death that negates, as opposed to concludes, my life. I do not want to die slowly, piece by piece. I do not want to waste away unconscious in a hospital bed. I do not want to die wracked with pain," wrote one of two original plaintiffs, Gloria Taylor, who suffered from the degenerative disease ALS (amyotrophic lateral sclerosis, also known as Lou Gehrig's disease) and died before the court's decision was announced.
As Jonathan Kay wrote at The Daily Beast, "The Court wrote that Taylor was left with the cruel choice "between killing herself while she was still physically capable of doing so, or giving up the ability to exercise any control over the manner and timing of her death."
Taylor was a vocal and colorful person who captured Canada's attention during her last years. She was a former trailer park manager who had raised two sons and was being cared for by her granddaughter, Gabby. Taylor was diagnosed with ALS in 2009. Immediately she began to plan how to end her life before losing what she considered an acceptable quality of living. She joined the B.C Civil Liberties Association's case for aid in dying two years later. The court ruled in their favor and while the case was on appeal, Taylor was given an exemption to use aid in dying should she decide to. Although many opponents of aid in dying have pointed to palliative care (pain management) as a viable solution for terminal patients, Taylor never agreed.
"Palliative care to me is just doping me out of my mind. I don't know what's going on. You call that care? If you cared about me, put me out of my misery," Taylor told Canadian journalist, Linden MacIntyre, in a documentary about her fight to end her life in 2012.
Taylor's only knowledge of ALS before her own diagnosis was from a prior case to legalize aid in dying in Canada. Sue Rodriguez sought the right to aid in dying before the Canadian Supreme Court in 1993. The court found, in a 5-4 decision, that aid in dying was a criminal offense, and banned the act. The next year Rodriguez ended her life with the help of an anonymous doctor. Taylor never made use of her exemption. She died of an infection caused by a perforated colon.
The movement to legalize aid in dying in Canada has looked a lot like the movement in the US over the past 25 years, with activists challenged by a similar set of opponents, predominantly religious groups (including the Catholic Church).
Archbishop Paul-André Durocher of Gatineau, Quebec, president of the Canadian Conference of Catholic Bishops, noted after the Canadian ruling that "Catholics are called by their faith to assist all those in need, particularly the poor, the suffering and the dying. Helping someone commit suicide, however, is neither an act of justice or mercy, nor is it part of palliative care. The decision of the Supreme Court of Canada today does not change Catholic teaching."
According to Catholic News Service, the Assembly of Quebec Bishops "reiterated its stance that 'euthanasia, even legalized, goes against the dignity of life and people.'" Catholic leaders have focused on two ways to challenge the decision: increasing access to palliative care and encouraging doctors to "invoke their right to conscientious objection."
"Today's decision by the Canadian Supreme Court does not change anything to this conviction and encourages us to double our efforts to promote palliative care and to insist that it may become available for everyone, in every region. Our society will now have to answer the challenge of respect and liberty of conscience," their statement read. (A list of media criticizing the decision can be found on the Canadian Conference of Catholic Bishops' website).
US states have experienced a flurry of action since the highly publicized death of Brittany Maynard—a 29 year-old woman who had a brain tumor and moved to Oregon where aid in dying is legal—last fall. According to Compassion & Choices, the nation's largest aid in dying advocacy group, legalization is actively being pushed in 25 states. On February 4 the Disability Rights Legal Center, doctors and several terminal patients brought a case against New York State to "clarify the ability of mentally competent, terminally ill New York patients to obtain aid in dying from their physician if they find their dying process unbearable." Kathryn Tucker is the DRLC's Executive Director; before taking this position she was legal counsel for Compassion & Choices. A similar lawsuit was brought against the state of California on February 11.
The disability rights movement in both Canada and the US has largely been split by the issue, with some groups aligning with religious organizations and others pursuing aid in dying as an autonomous right.
Canadian MP Steven Fletcher, who was paralyzed from the neck down in 1996 when his car hit a moose, introduced a bill to legalize aid in dying in spring last year. At the time, when reporters pointed out to him that various disability rights groups felt that aid in dying legislation would jeopardize their lives, he stated, "The disabled community is not monolithic in its thinking. The standards are very high. They will argue about the slippery slope. I don't buy into that."
Naysayers, like the typically hyperbolic Wesley J. Smith, have been wringing their hands with dire warnings about what the Canadian ruling means for the US. Euthanasia, he writes at The Weekly Standard, has now "invaded North American shores," as if court rulings are battles in a geographic war. But hyperbole (and scare tactics) aside, the ruling means little for US law, which has preferred to allow such decisions to be made at the state level. Sure, Canada's practices will be seen as a broadening acceptance of aid in dying, but the US public already predominantly approves of it. A 2014 poll shows that 69% think aid in dying should be legal. As the US population ages and greater attention is shined on end of life issues, elders and their caretakers will be waiting for the courts to catch up.
Meanwhile, Canadian legislators will spend the next months refining and regulating the new law. Thanks to Gloria Taylor. According to Canada's CBC News, Taylor was cremated in her blue Tinkerbell pajamas. Her granddaughter was asked to spread her ashes at a location of her choosing.
***
"The Patient Body" is a monthly column about the intersection of religion and medicine. Prior columns can be read here:
Reading HuffPo's "Hospice, Inc."
Your Ethical and Religious Directives
Hospitals and the Pretense of Charity
***
Ann Neumann is a contributing editor at The Revealer and Guernica magazine and a visiting scholar at The Center for Religion and Media, NYU. Neumann's book, The Good Death, will be published by Beacon Press in January 2016.