IT'S MOVE OUT TIME!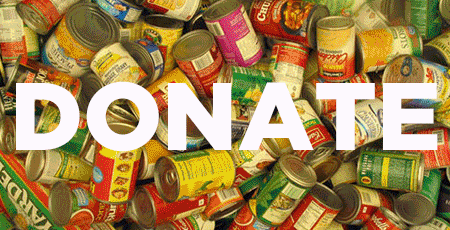 If you live in a residence hall, this is the time to pack up and start your summer (after exams are over, of course). Most of the time, students have far too much stuff to pack and take home especially when so many of us have to fly home. Even if you don't want to get rid of your stuff, in the midst of your end of the year stress, you might just throw things out because it's easier than arranging for storage. Fortunately, donating your unwanted items can be just as easy as throwing them in the trash. Here are some things to think about so you can minimize how much you throw away in your move out.
Donate clothes, books, and textiles now in your hall!

You don't have to wait until

Green Apple Move Out

, which starts on May 10th, to donate used clothes and books. There are

Housing Works

bins in every residence hall. Just bag your items up and drop them in the bin.

Use online groups and apps to sell/give away items within the NYU community.

The

Facebook group, Free & For Sale

is an awesome resource if you're looking to give away or sell used items to other NYU students or alumni. Alternatively, try out

TradeMade

, a

Green Grant

funded app for trading goods and services. Download it now and start trading!

If you have food, bring to a local pantry.

Green Apple Move Out cannot take food, but these food pantries accept personal donations of packaged, non-perishable food:

The Bowery Mission

accepts donations Monday-Friday from 7am-7pm.

City Harvest

's annual food drive starts on May 14th with collection sites all over the city.

When Green Apple Move Out comes around, have your remaining items ready to donate. We don't want anything to break and we have a huge volume of stuff to collect, so be mindful when dropping your items in the bin and keep the donations area tidy. There will be bins in your residence hall, look out for posters to identify your bin location.
It's a stressful time of year, but it doesn't also have to be a wasteful time of year. Try to donate as much as your can, through New York City services and NYU's Green Apple Move Out.