As the Great War gives way to the Last War, and the many narrative threads of the imposing series converge on King's Landing for one final, fiery confrontation, you may be wondering: what's Game of Thrones all about, anyway?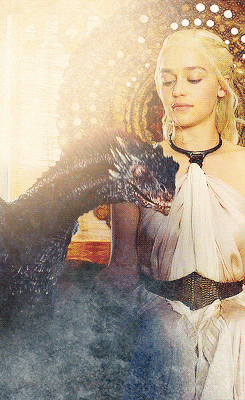 The show, a cultural phenomenon loosely inspired by England's bloody War of the Roses, has inspired countless theories about its symbolic and allegorical reach. Its characters and settings—its strange and compelling landscape of death, power, dragons, and the undead—lend themselves to a host of readings about the political and psychological worlds we inhabit today.
And Eric Molinsky, a faculty member with NYU's Center for Applied Liberal Arts, has a few ideas of his own.
A fixture in the world of audio storytelling, Molinsky has contributed as a producer and reporter to an impressive portfolio of podcast and radio standards, including Marketplace, The New Yorker Radio Hour, Studio 360, 99% Invisible, and more. Now, he also turns his reporter's eye to Game of Thrones, exploring the political and economic resonance of the series in his acclaimed podcast, Imaginary Worlds, which The Verge has called "the slick, deep-dive podcast for sci-fi and fantasy fans," and which appears on Esquire's recent list of essential podcasts.
One episode, "Politics of Thrones,"looks at the "surprising number of international relations experts that see parallels between the jockeying for power in Westeros and our post-Cold War landscape." Another, "Economics of Thrones and Starships," explains why "economists are fans of sci-fi," since "those worlds take economics models to an extreme." Featuring insights by guests from the Fletcher School of Law and Diplomacy, the Rising Powers Initiative, and the Mises Institute, Molinsky helps listeners come to terms with the fascinating urgency of seemingly distant and fantastic worlds.
Other episodes discuss zombies, Star Wars, sexy robots, and much more.
***********************
Summer 2019 at CALA: Want to learn how to turn your own passion into a successful podcast? If you hurry you can register for Molonsky's summer course starting on June 3rd. Click on link below for more details and to enroll: